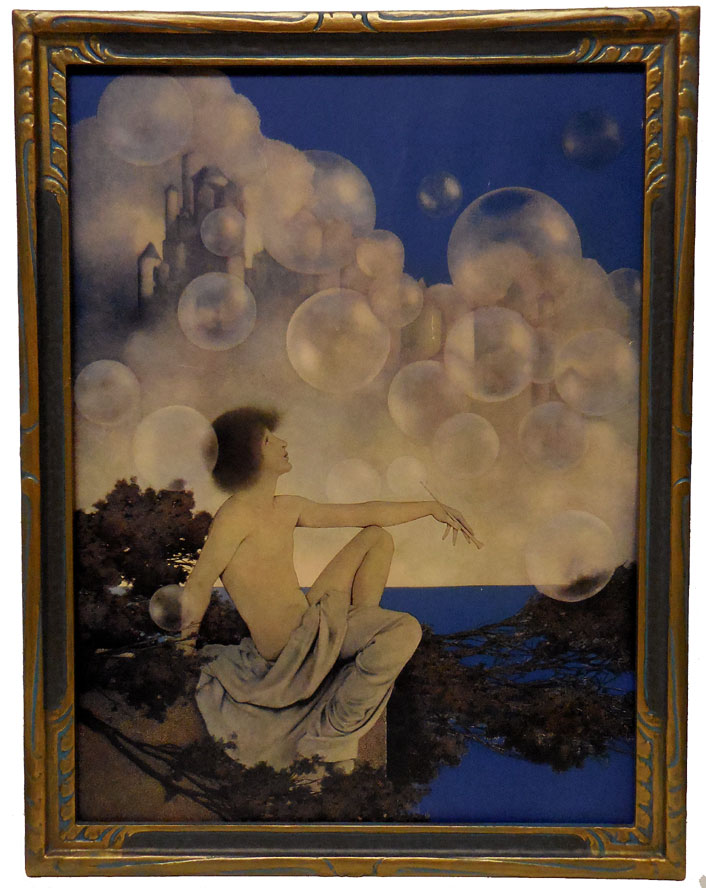 Vivid Blues and RARELY SEEN Flesh Tones.
Framed in a Gem Original Period Frame.
Acid-Free Products and U. V. Conservation Glass have
been used to protect it from further aging.
Approximate Image size is 11.5" x 15.5"
Approximate Overall size is 13.5" x 17"
Price: $395 + $30 for Shipping, Insurance and Handling
*   *   *
To purchase this piece, you may email Stephen at:  
dreamgardener49@aol.com.
To get a faster response, put the words "Maxfield Parrish" in the subject line.
Or, you may give him a call on his cell phone:  
206-979-2109.