~ FOR SALE ~
Maxfield Parrish
RARELY SEEN or OFFERED * VIBRANT UNCIRCULATED COLORS
"DAYBREAK"
Large Size Version
Printed by House of Art
FRAME IS NOT DISTORTED AS IT MAY APPEAR. IT IS FROM THE CAMERA LENS ONLY.
Rarely Seen or Offered
RARE Vibrant True Mint Colors. This piece is in Overall Pristine Mint Condition, as Shown.
THIS IS AS GOOD AS IT GETS!
Framed in an Ornate Original Restored Period Frame.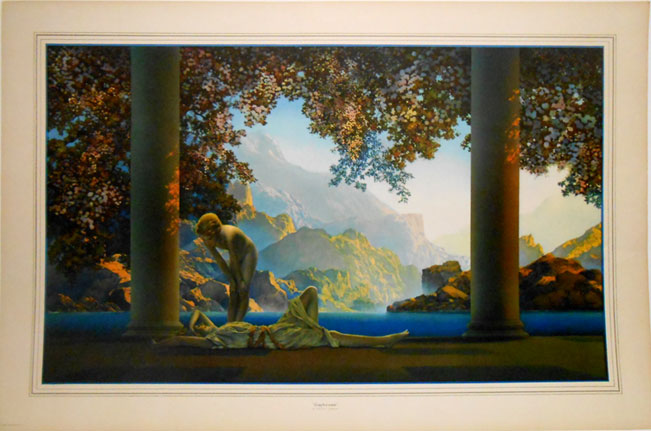 Full Uncut Sheet before Framing.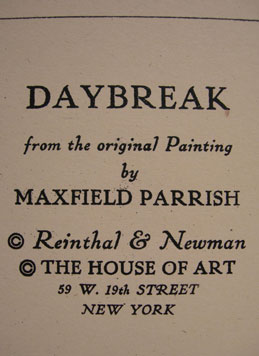 Acid-Free Products and 99% U.V. Museum Glass & a Tyvec Moisture Proof Backing have been used to protect it from further aging.
Printed Color Art Image size: 18" x 30"
THIS IS A TRUE RARE SHOWPIECE FOR ONLY THE TRUE PARRISH COLLECTOR!
Price $1,475 + $45 for Shipping, Insurance, Handling
To purchase this piece or if you have any questions about it, please email
Stephen at:&nbsp dreamgardener49@aol.com
---