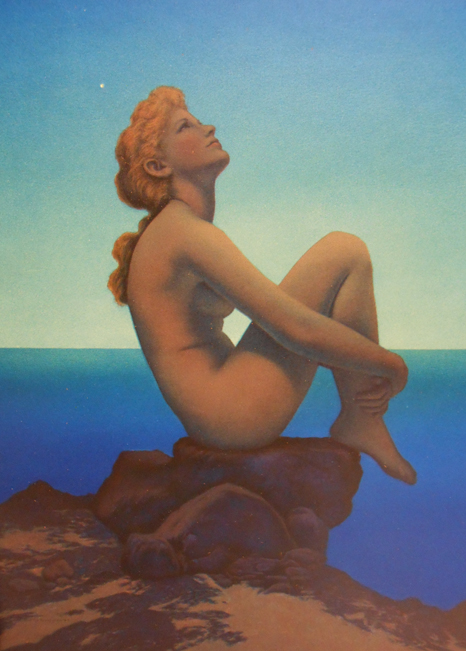 Vibrant True Colors and Crisp Overall Condition.
This image with colors like this are Rarely Seen or offered anymore.
These Colors are as Good As It Gets.
THIS IS THE FIRST TIME THIS PIECE HAS BEEN FRAMED.
Framed in an Original Detailed Period Frame
in Excellent Condition, as shown.
Acid-Free Products and THE FINEST MUSEUM GLASS
have been used to protect it from further aging.
This Unique Piece will be a Proud Addition to the
Collection of any True Maxfield Parrish Connoisseur!
Overall Approximate Size is 15.75" x 23.5"
THIS FINE PIECE IS FAIRLY PRICED AT
$1,535 + $35 for Shipping & Insurance.