~ FOR SALE ~
Maxfield Parrish
RARE NEAR MINT COLORS
"SING A SONG OF SIXPENCE" - 1911
Very Rare First Printing Joseph Biefeild Version
Printed for Joseph Biefield Owner of the Sherman Hotel & The Original Painting.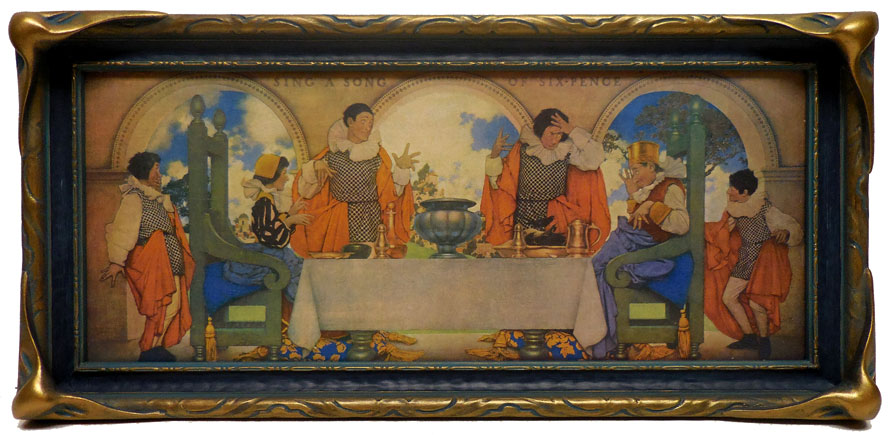 Near Mint Colors. This piece is Very Rare in any Condition & This is above average.
THIS IS FIRST PRINTING OF THIS IMAGE WHICH WAS PRINTED FOR JOESPH BIEFIELD OWNER OF THE SHERMAN HOTEL IN CHICAGO.
Framed in a Ornate Handmade Period Frame with Handmade Corners.
Acid-Free Products and 99% U. V. Muesum Glass have been used to protect it from further aging.
Printed Image size: 5.75" x 14.25"
THIS IS A TRUE RARE SHOWPIECE FOR ONLY THE TRUE PARRISH CONNOISSEUR!
Price $555 + $20 Toward Shipping, Insurance, Handling
To purchase this piece or if you have any questions about it, please email
Stephen at:&nbsp dreamgardener49@aol.com
---