~ For Sale ~
"Proving It By The Book" April 1911
Color Illustration.
GEM MINT WITH A HAND CARVED
& GESSEOED ACID FREE MAT.
Printed by Century Magazine.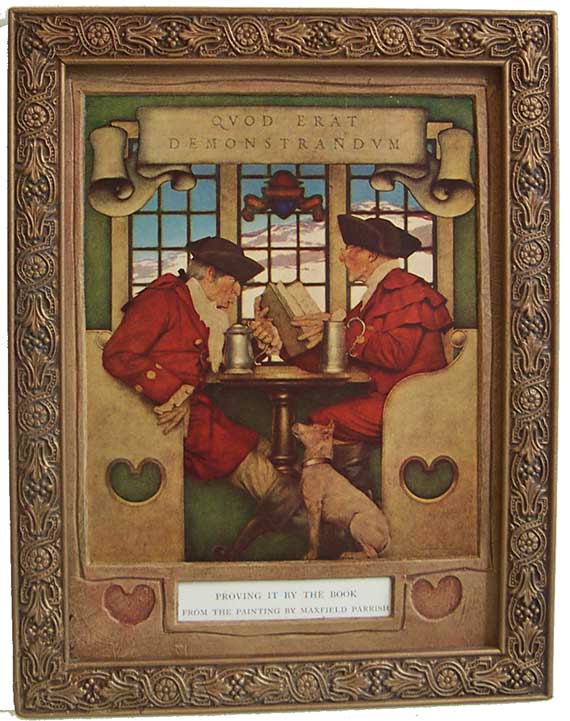 Vibrant Original Uncirculated Colors.

This Is Truly As Good As It Gets.

It is in a Period Frame. (shown above), also, been painted to match the hues of this print.

It Also Has A Hand Carved & Gesseoed Acid Free Mat.

Acid-Free products and U.V. Conservation glass protect it from further aging.

This is the First Time this piece has been framed.

Overall Size Approx. 7.75" x 9"
Price $145. + $12 Priority Mail, Insurance, Handling.
If you are interested in this piece and/or have any questions,
please email Stephen Hutak at:&nbsp dreamgardener49@aol.com
Please refer to this number MAG-52 in all correspondence about this piece.
---
Home | Magazine Ads | Mazda Calendars | Art Prints | Custom Period Frames | Posters | Etc.