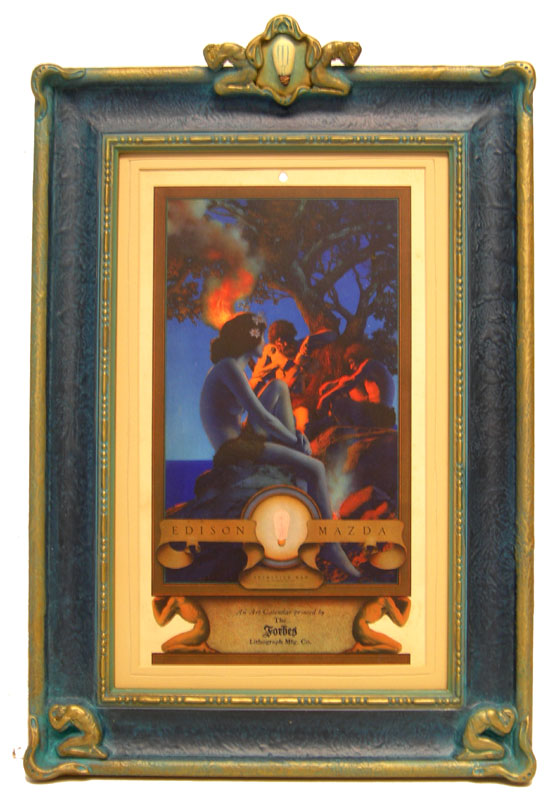 The Rarely Seen Vibrant True Mint Colors
on This RARE Print
Is As Good As You Will Find!

THIS IS EXTREMELY RARE FORBES ADVERTISING VERISION
USING A PARRISH EDISON MAZDA CALENDAR.


With Gem Full Calendars selling for as much as $3.5K
on the RARE CHANCE
you will even see one, this is a Bargain.

THIS IS THE FIRST TIME THIS PIECE HAS BEEN FRAMED.

Framed in an Ornate Handmade Period Frame
With Handmade Corners and a Stylized Logo in the Crown
as Shown.

Acid-Free Products and U. V. Conservation Glass
have been used to protect it from further aging.

Overall size Approx. 13.5" x 17.75" Less the Crown.
Price $1575 + $24 for
Shipping, Insurance, Handling
If you are interested in this piece
and/or have any questions about it,
please email Stephen at:
&nbsp dreamgardener49@aol.com