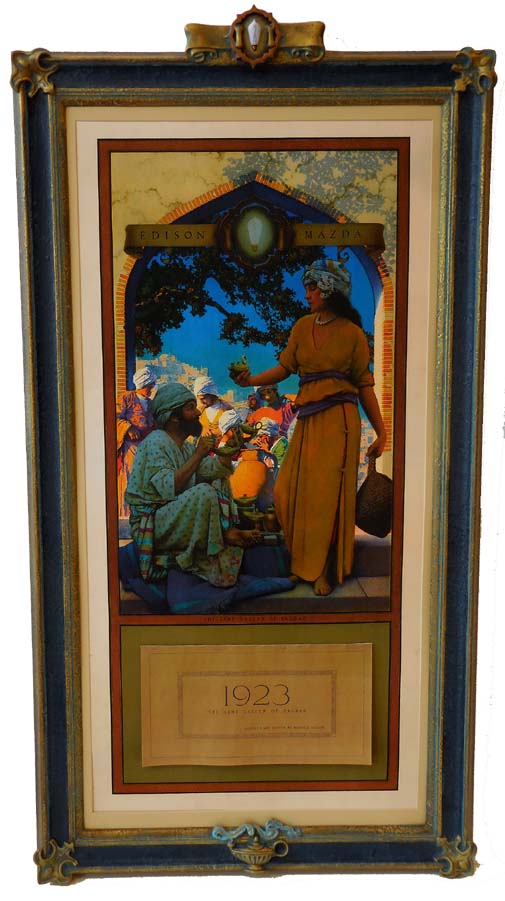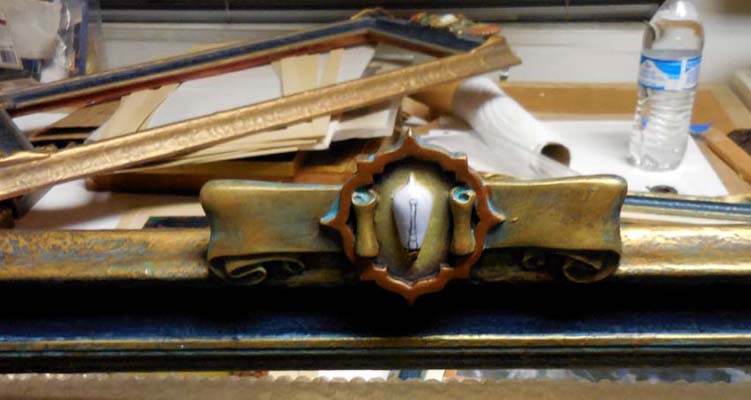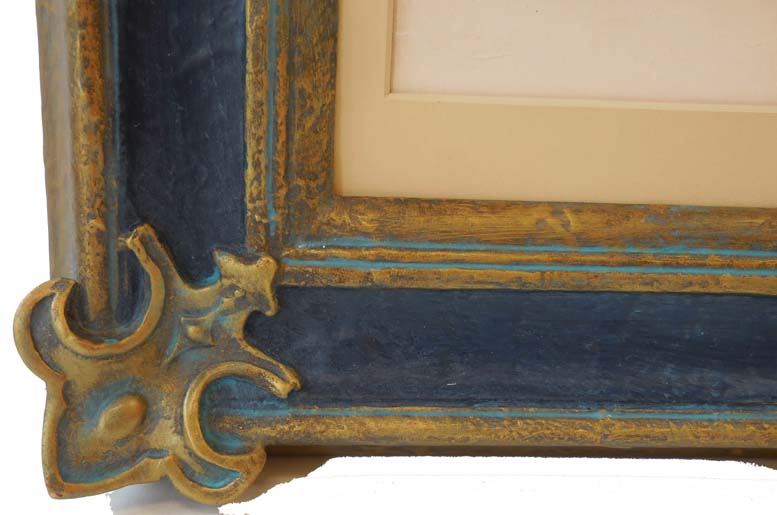 Item No. MC-122b*
This Calendar has Vibrant Mint colors.
It is in RARE, Clean, Mint Condition with only the Very Lightest Signs of Handling, as shown.
It is framed in a Unique Detailed Period Frame with a Handmade Crown containing
a Period Edison Mazda Light Bulb Logo from the image
as well as a Unique Handmade Lamp at the Bottom.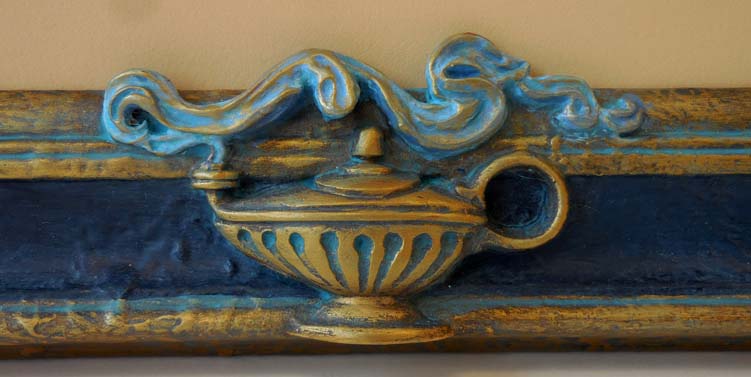 The Frame has Handmade, matching, highly detailed corners containing a Handmade Lamp and
it has been painted to match the beautiful hues of this Warm, Vibrant Image.
THIS IS THE FIRST TIME THIS FINE PIECE HAS BEEN FRAMED.
Acid-Free backing products and 99% U. V. Museum Glass have been used to protect it from further aging.
The Overall Approximate Size is 24" x 45" including crown
A Beautiful
Addition to Any Quality Edison Mazda collection!
Fairly Priced at $4450 + $125 for Shipping, Insurance and Handling
(If there is any balance for shipping, I will pay for it.)
*   *   *
To purchase this piece, you may email Stephen at:
dreamgardener49@aol.com.
To get a faster response, put the words "Maxfield Parrish" in the subject line.
Or, you may give him a call on his cell phone:  
206-979-2109.
*Please refer to number MC-122b in all correspondence about this piece.
THIS CUSTOM HANDMADE FRAME IS ALSO AVALIABLE BY ITSELF.
WE CAN FIT AND BACK YOUR CALENDAR WITH ACID FREE PRODUCTS AND U. V. CONSERVATION GLASS or
MUSEUM GLASS TO PROTECT IT FROM FURTHER AGING.

FEEL FREE TO GIVE ME A CALL @ 206-979-2109 FOR MORE INFO.