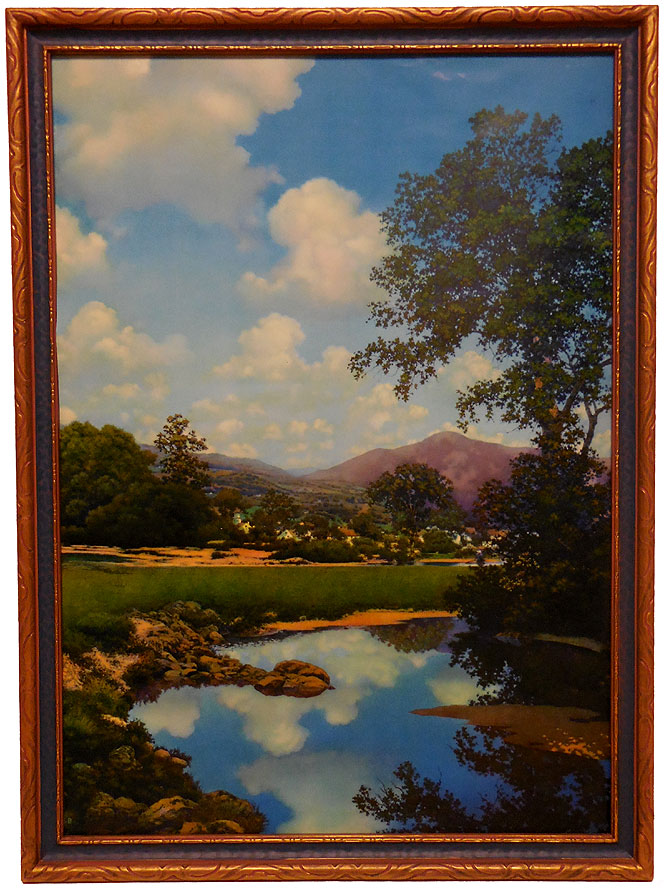 Mint Colors and Nice Overall Condition,
with approximately 1/4 inch trimmed off the right edge as shown.
In a Period Frame
Acid-Free Backing Products and U.V. Conservation Glass have
been used to protect it from further aging.
THIS IS THE FIRST TIME THIS PRINT HAS BEEN FRAMED!
Approximate Image Size is 14" x 19.75"
Price: $375 + $35 Shipping, Insurance, Handling.
If you are interested in this piece, please email Stephen at:&nbsp dreamgardener49@aol.com and
refer to item: Jumbo A Perfect Day