~ For Sale ~
Maxfield Parrish Mazda Complete Calendar

"Lampseller of Bagdad" - 1923
Vibrant, Gem Mint Colors,
with Crisp Overall Condition,
& Full Calendar in a Unique Custom Detailed Period Frame
Printed by Forbes Litho Co. for Edison Mazda Lamp Works/GE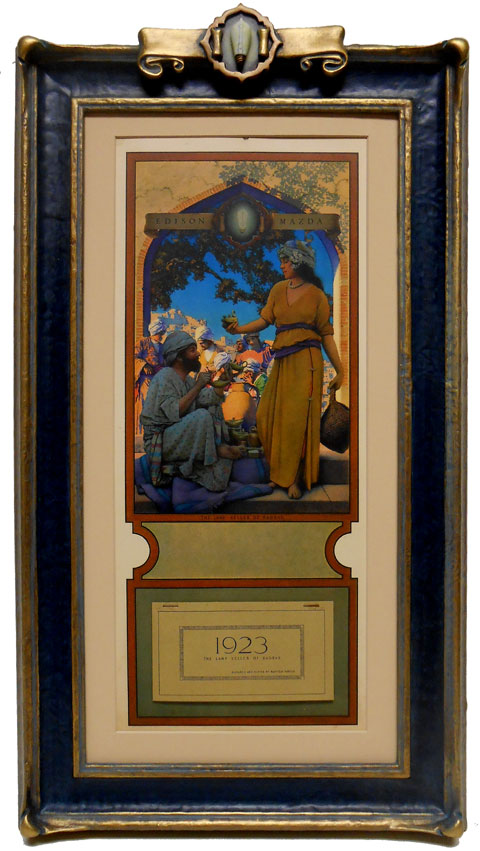 Complete Small Size Edison Mazda Ad Calendar with Rarely Seen No Ad & Full Pad.

Rare, Vibrant, Crisp, Gem Mint Colors and Crisp Condition, with only light signs of handling, as Shown.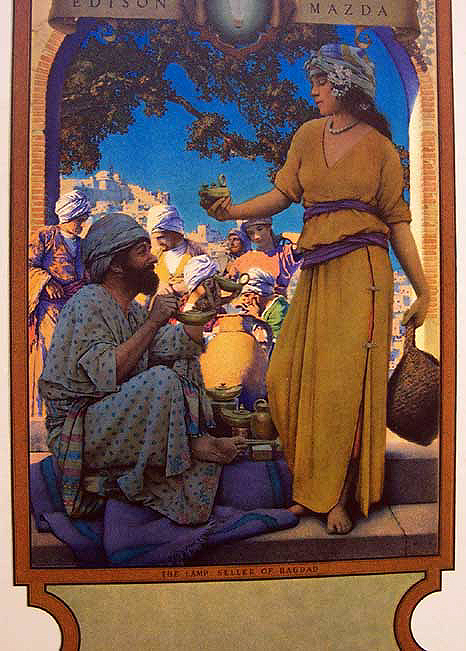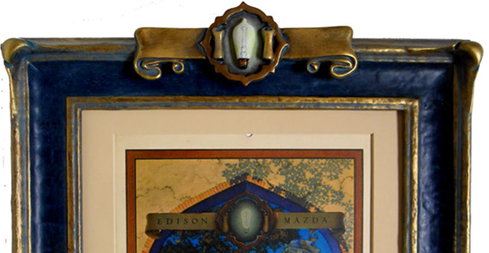 This is the first time this piece has been framed.

Acid-Free backing products and U.V. Conservation Glass have been used to protect it from further aging.

Opening Size 8.5" x 19.25"

Overall Size roughly 11.5" x 22.25" (not including Crown)

This piece will be a proud addition to the Collection of any true Maxfield Parrish Connoisseur!
Price $2350 + $40 Shipping, Insurance, Handling
If you wish to purchase this piece or have any questions about it refer to Item No. MC-122,
& contact Steve at: dreamgardener49@aol.com
---
Home | Magazine Ads | Mazda Calendars | Period Frames
Frame Restoration | Payment Options | Frame Gallery
Other Artists | Landscapes | Appraisals
Art Prints | Posters | Etc.