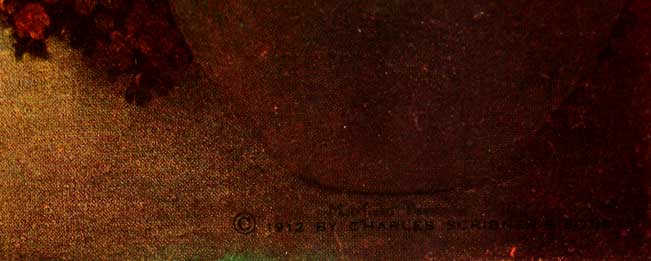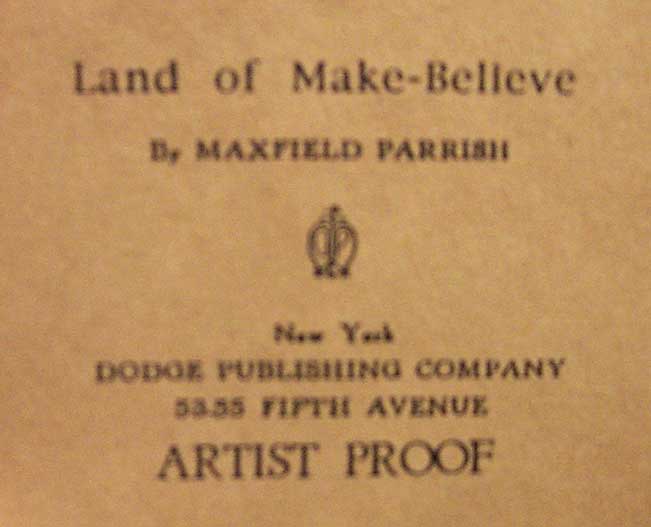 The Vibrant True Mint Colors on This RARE Print
are As Good As You Will Find!
Rarely Seen, Vibrant, Warm Fall Colors
Framed in an Ornate Handmade Period Frame
with Handmade Corner Details
as Shown
Acid-Free Products and U. V. Conservation Glass
have been used to protect it from further aging.
Image size Approximately 9.5" x 11.5"
Overall size Approximately 14.5" x 12.5"
Price is:  $775 + $21 for
Shipping, Insurance and Handling
*   *   *
To purchase this piece, you may email Stephen at:  
dreamgardener49@aol.com.
To get a faster response, put the words "Maxfield Parrish" in the subject line.
Or, you may give him a call on his cell phone:  
206-979-2109.