~ For Sale ~
"ROCK of AGES" - 1941
VIBRANT UNCIRCULATED COLORS
SMALL ORIGINAL CALENDAR TOP
Printed By: THOMAS MURPHY CO.
on Lightly Pebbled Paper.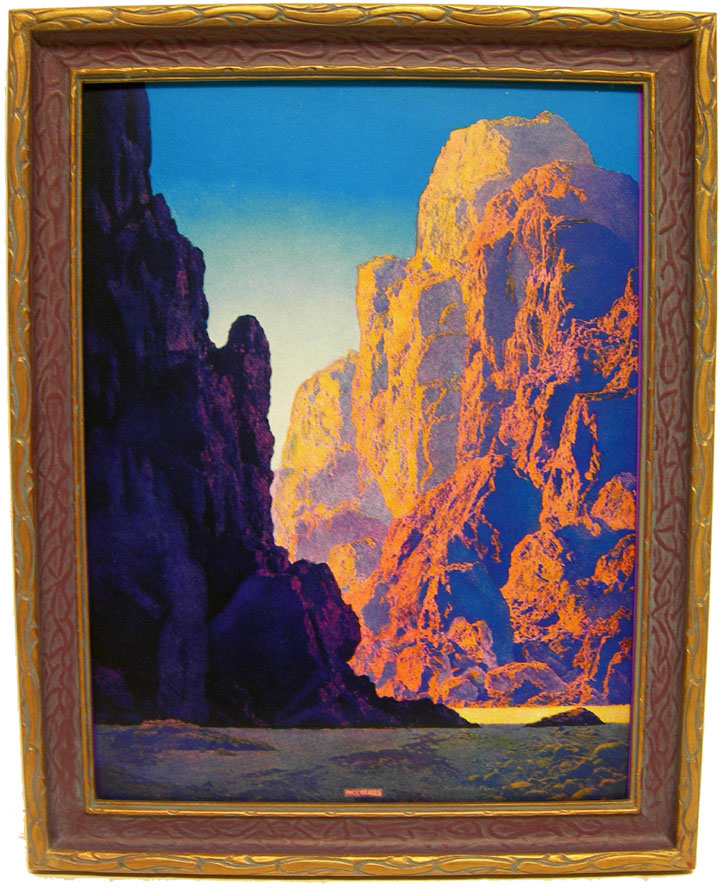 Vibrant Uncirculated Colors and Crisp Gem Condition.

In a Period Frame.

Acid-Free Backing Products and U.V. Conservation Glass have been used to protect
it from further aging.

THIS IS THE FIRST TIME THIS PRINT HAS BEEN FRAMED!

Overall Approx. Size 9.5" x 12.5".
Price $185 + $16.50 Shipping, Insurance, Handling.
If you are interested in this piece, please email Stephen at:&nbsp dreamgardener49@aol.com and refer to item as: Small Murphy Rock of Ages
THE FRAME IS NOT DISTORTED LIKE IT APPEARS. IT IS FROM THE CAMERA LENS ONLY.

---