~ For Sale ~
Maxfield Parrish Magazine Illustration
"Alberich and the Rhine Maidens"
December 1898
Printed by Scribner's Magazine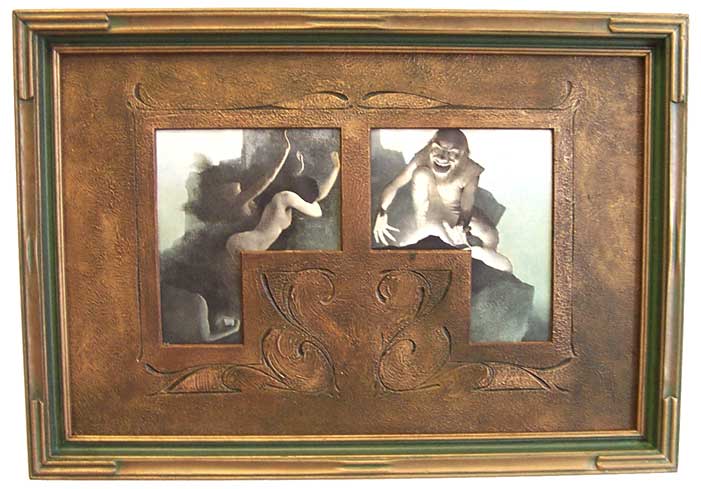 From the pages of Scribner's Magazine dated December 1898.

Uncirculated Colors and Condition.

This is the only original color printing of these images. It was painted as illustrations for The Rape of the Rhine Gold.

These prints are rarely seen or offered due to the age of this Magazines.

These are some of Parrish's Earliest Commission Illustrations.

It is in an Ornate Period Frame and Hand carved and Gessoed Mat..

Acid-Free backing products and U. V. Conservation glass have been used to protect it from further aging.

This is the first time this piece has been framed.

Overall Size, roughly 10.5" x 15.25"
Price $245 + $20 Priority Mail, Insurance, Handling.
If you are interested in this piece and/or have any questions,
please email Stephen at:&nbsp dreamgardener49@aol.com
---
Please refer to this number MAG-22 in all correspondence about this piece.
---
Home | Magazine Ads | Edison Mazda Calendars | Art Prints | Landscapes | Other Artists
Posters | Period Frames | Payment Options | Etc. | Back