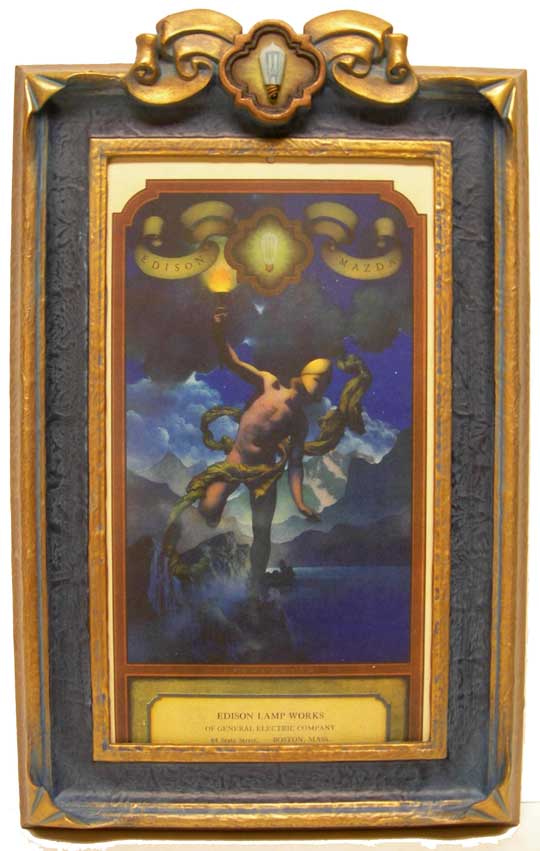 The Rarely Seen Vibrant True Mint Colors
on This RARE Print
are As Good As You Will Find!

THIS IS ONE OF THE MORE RARELY SEEN ORIGINAL EDISON MAZDA CALENDARS


With Full Calendars selling for as much as $5K+
on the RARE CHANCE you will even see one,
This Is A Bargain.

THIS IS THE FIRST TIME THIS PIECE HAS BEEN FRAMED.

Framed in an Ornate Handmade Period Frame
With Handmade Corners and a Stylized Logo in the Crown
as Shown.

Acid-Free Products and U. V. Conservation Glass
have been used to protect it from further aging.

Overall size Approx. 11.25" x 15.5"
Price $1395 + $23 for
Shipping, Insurance, Handling
If you are interested in this piece
and/or have any questions about it,
please email Stephen at:
&nbsp dreamgardener49@aol.com