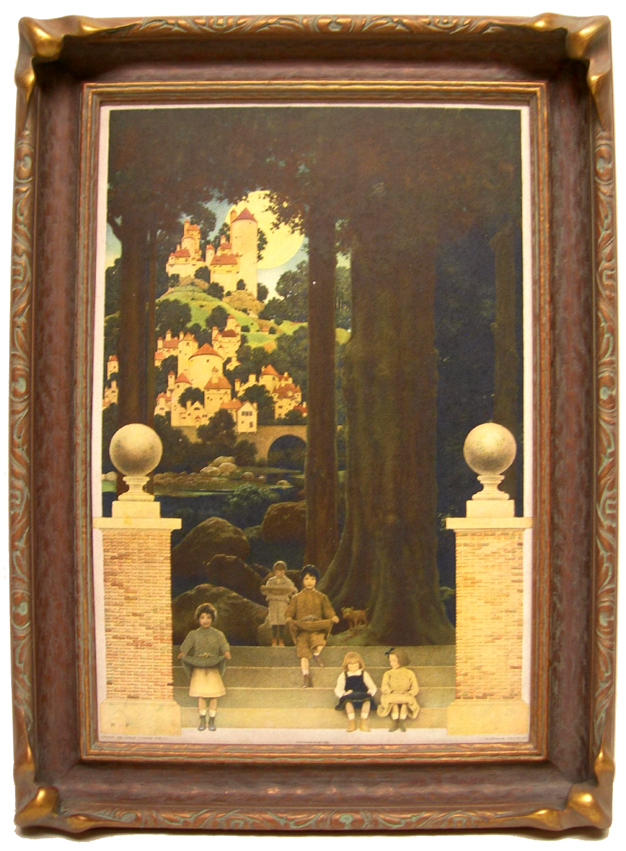 This is the first time this print has been framed!

Vibrant Original True Original Mint Colors, as Shown.

FIRST PRINTING, Printed on lightly Pebbled Paper.
This was part of a set of four which included:
Sugar Plum Tree, Dinkey Bird, & The Extremely Rare,
Trumpet & Drum.

With the Margins and Titles.

TRULY AS GOOD AS YOU WILL FIND!

Framed in an Ornate Handmade Period Frame.

Acid-Free Products and U. V. Conservation Glass
have been used to protect it from further aging.

Image size is roughly 11.5" x 15.5"

Overall Approx. Size is 14" x 20"

This Image is Rarely Seen in
this CRISP OVERALL CONDITION with
Borders & Titles.

Fairly Priced at $950 + $21 for Shipping, Insurance, Handling